ROLE
I managed asset creation for a digital merchandising squad.

I led the team
 to optimize merchandising opportunities and aid in AEM migration in a high-volume deadline-based environment.



Asset Creation Included:


Adhering to UI/UX standards and principles
Vetting images for technical viability
Advising developers on web design solutions
Mockups of planned creative
Creating Sketch templates for production team


Collaborating with UX, Product & Marriott Standards teams on campaigns & evergreen work


Presentations to outline design rhetoric & creative options
Wire-framing any changes to full page design layouts
Creating within design systems
Utilizing & adding to pattern libraries
Advising stakeholders & vendors on asset choices
Guidelines & Asset Management Included:


Outlining image & copy specs for other teams & vendors
Creating mockup templates for new components from product & UX team
Ensuring digital best practices
Updating digital brand guidelines via Invision
Creating internal workflow & process documentation
Using a combination of DAC, AEM and Sharepoint for asset management
MERCHANDISING CAMPAIGNS & COMPONENTS
Below are a few examples of merchandising assets created for Marriott Bonvoy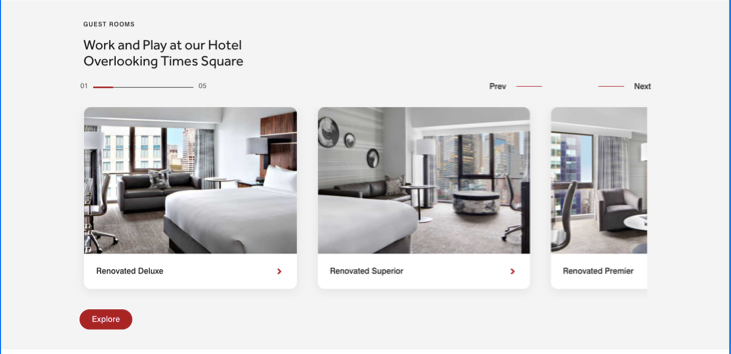 Below is an example of UX work & digital design to align our digital merchandising team & stakeholders.
This high-fidelity mock was the result of exploratory wireframes that implemented new page components.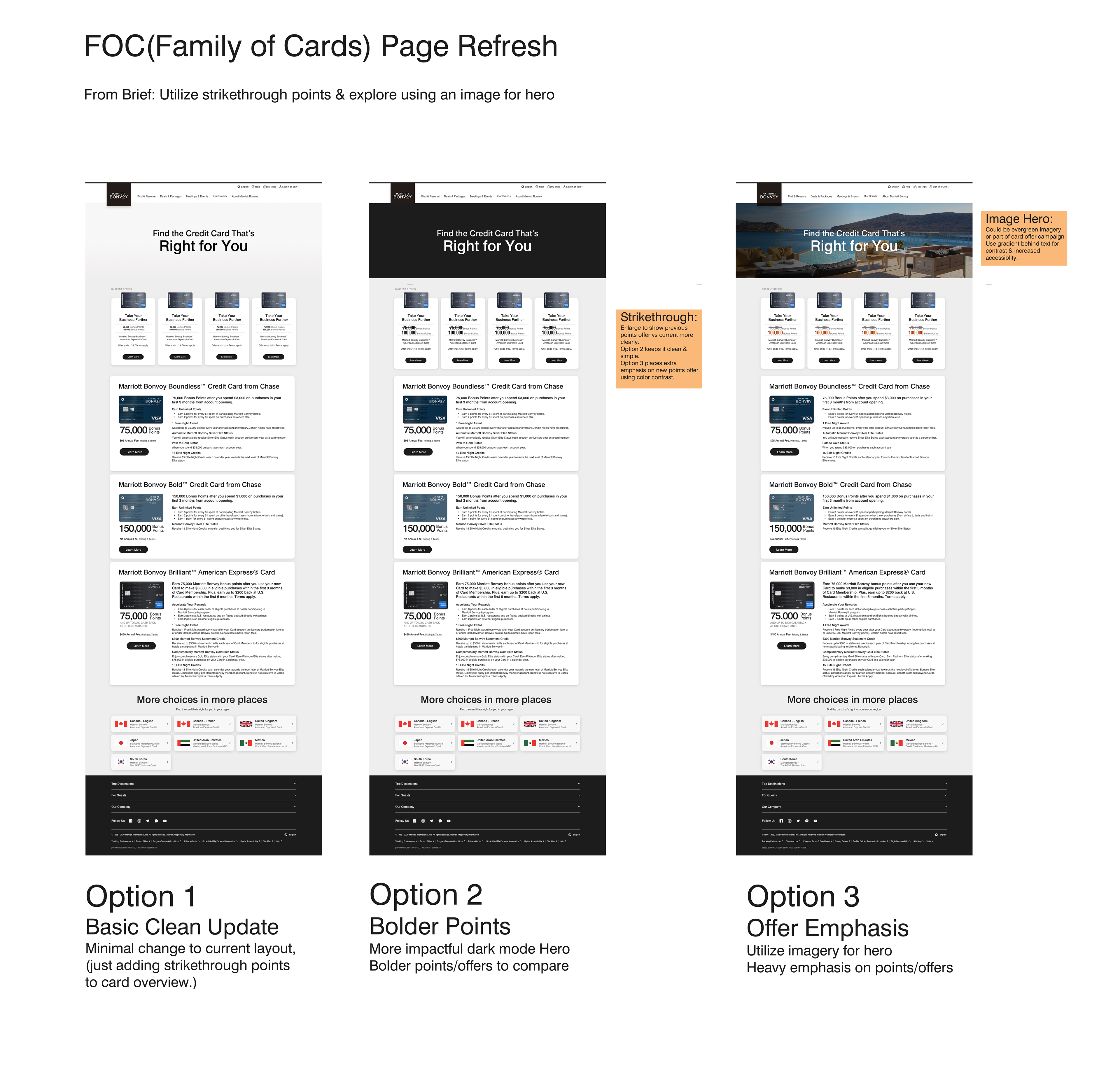 Below is an example of reasoning for a new digital merchandising component, created in collaboration with UX & product teams. These types of design reasoning were utilized at presentations of new design work.
a courtesy of marriott.com. All rights reserved.